Your website is your shop window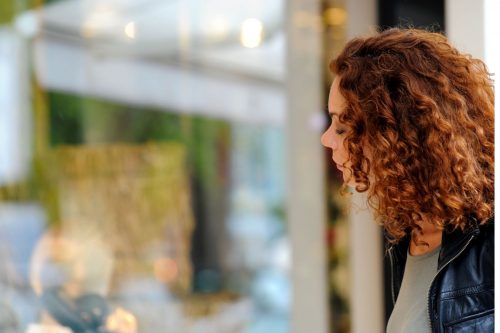 24/7, 7 Days a week, you are on show!
Your website is the face of your business, and it needs to make a good impression. In this blog, we'll show you how to make sure your website is up to scratch and attracting customers.
A good website is important for any business, but it's especially important for small businesses. Small businesses don't have the marketing budgets of large businesses, so their website needs to work hard to attract and convert customers.
10 Top tips
Here are some tips for making sure your website is up to the task:
1. Make sure your website is mobile-friendly. (All our websites have been since 2011!)
2. Use attractive visuals (We have a licence with Getty Images)
3. Use strong calls to action (We can help you with this!)
4. Make sure your website is easy to navigate (All our websites a fully accessible for everyone)
5. Use quality content to attract and engage visitors (We have an amazing copywriter who can take care of it)
6. Make sure your website is well-designed (We have created over 300 websites!)
7. Use search engine optimization to make sure your website is visible in search results (All our websites are very Google-friendly!)
8. Promote your website on social media (You can also have all of your social media links on your website)
9. Use Google Analytics to track your website's performance (We set that up with every website we launch)
10. Regularly update your website (This is so important but we can do this for you!)
Following these tips will help you ensure that your website is working hard for your business.
This is why this is important
A website is a powerful marketing tool for any business. By creating a website, you are creating an online space for your business that can be visited by anyone, from anywhere in the world.
A website gives you the opportunity to showcase your products or services, share your company story, and build relationships with your customers.
Creating a website is just the first step – you also need to make sure your website is well-designed, easy to navigate, and full of quality content. You also need to promote your website and track its performance so that you can continually improve it.
We can help!
If all of this sounds like it is too scary to do yourself, why not let us take care of all of this for you?
Run Your Own Website is our flagship product and allows you to have a clean, attractive website built within as little as 30 days for a brilliant price. We can manage it for you or hand it over to you after it is launched, whatever you would like us to do. Why not give us a call on 01243 952087 for a chat?
After all, sometimes you just want someone to take care of it for you, so you can crack on with running your own business!
Affordable web design, Chichester.