About Run Your Own Website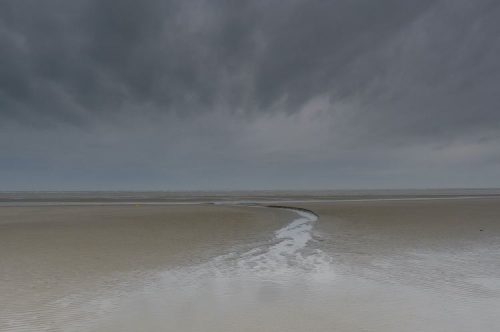 Run Your Own Website – affordable website design Sussex
Run Your Own Website was developed by Access by Design, a small website design company in Sussex that has been creating websites for over 17 years.
Why do we do what we do?
When we started out, we quickly realised that there were websites 'out there' that were poorly built, lacked any accessibility and cost the earth. We wanted to be the company that changed the world, one website at a time.
Accessible websites
We build websites that are accessible and can be found on search engines – two fundamentals. You need to be found online and your website should be inclusive for all. After all, you don't want to exclude potential customers.
We are passionate about accessibility and all our websites are built to an extremely high standard meaning that they can be accessed by all.
Two ears, one mouth
As the saying goes, we should listen more than we speak, that's why we have two ears and just one mouth! And listen we do. This is what customers say to us when we first meet them.
I want my website to…
• Bring in enquiries that lead to sales?
• Create brand awareness to ensure that my business is the first one that customers think of and call?
• Be eye-catching and professional looking whilst ranking well on search engines and bringing in business?
• Reflect my business without costing me the earth?
If that is what you want from a website, what are the main bug-bears that frustrate you with online websites?
• A basic cost is quoted but then I have to pay for extra 'add-ons' and this adds to the cost
• I am unable to make any changes to my own website without it costing me money
• I don't have control of my own website
• My website looks unprofessional
• The content on my site is months or years old and I don't know how to update it
This is our reply - we will give you a great looking website that is flexible, will grow with your company and is affordable.
Eye-catching, flexible and affordable website design
We will create a website that is eye-catching, ranks well and is easy to update, by YOU. However, if you don't have the time to do this, we will take that task from you and make sure your website is updated on a regular basis.
If you are looking for a website that looks great, ranks well and is accessible to all, then we are the company to call.
What our clients say about us
"I would definitely recommend a Run Your Own site and equally I can assure you if you have a custom built WordPress site, you will be handed one that is easy to use and navigate, something previous website designers I had used seemed unable to provide me with."
Sarah Rutherford, Travel England Tours
"I am delighted with my website and have already received some great comments from customers about it's new look. I could not recommend working with Run Your Own website highly enough, and would not hesitate to work with them again."
Heather Joy, Joystars Marketing
"I would not hesitate to recommend Access by Design and their Run your Own Website product to any new or small/medium size business, it is accessible, aesthetically pleasing and does exactly what it says it will, i.e. I can run my own website!"
Jo Brooks, Aligned HR Services
Website Services
Access By Design creates two types of websites:
1. Run Your Own Website – affordable professional websites for business that you update and control
2. Bespoke website – when you need a more complex website, with multiple pages
Both websites can have an integrated e-commerce section built into the design.
How much will a website cost me? (H2)
Our Run Your Own Websites start at £2000
This means that we are not the cheapest on the market, but we are very reasonable for what you are getting. And remember cheap often means 'taking your money and then disappearing', never to be seen again. This leaves you with a website that you don't know how to update and so it becomes stagnant, Google loses interest and drops your website like a stone through the rankings.
How passionate are we about accessibility – 'Ted Talk passionate'!
We love to spread the word about online accessibility and why inclusivity is important. Check out the Accessibility TED Talk by Clive Loseby, Managing Director of Access by Design.
Contact Clive and his team at Access By Design
To find out more about Run Your Own Website, call 01243 952087 or Email: hello@runyourowonwebsite.uk
Beautiful, accessible, web design Sussex and Hampshire