Where should I store my videos?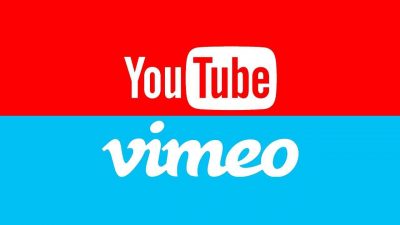 Should I be storing videos directly on my website?
We would never recommend using your own website to host videos. Videos can be very large in size, especially if they have been shot in 4K, which smartphones can do these days. It does not make sense to use up a large portion of your server space with videos unless there is a very good reason, such as needing to have protected content that must be stored on a private secure server. Therefore, making use of one of the two main video hosting platforms currently on the Internet makes a lot of sense.
YouTube
There are two main video hosting platforms in use: YouTube (which is owned by Google) and Vimeo. YouTube is free and has unlimited storage, effective auto-transcription and very easy to manage. If your videos become popular you can also monetise your content by earning revenue after you have reached a certain number of subscribers to your content. The drawback is that YouTube is, understandably, saturated with advertising, as that is how Google earns that vast majority of its income. There is nothing wrong with this, Google gives a lot of things away for free, so you would expect to see a lot of sponsored adverts in return for all this free stuff.
Vimeo
Vimeo, on the other hand, is a subscriber-based platform that does not carry any advertising. There is a free version that allows you to test it out but if you want to use it for your business, you will have to pay for it, to make use of all the available features. It does also have captioning facilities as well, like YouTube but the option to transcribe videos automatically is only available to Enterprise members, although they state that this will be available to all subscribers in the future.
Pros and Cons
All video content on either platform can be shown on your website (the technical term is "embedding"), rather than you having to link to the platform. This has the huge advantage of keeping your visitor on your website all the time. YouTube may well show another video, or certainly at least "suggest" one when your video has finished and, you cannot easily control which video it may show next. Vimeo will not do this. However the exposure of your video to other viewers is also much more reduced.
If you want total control over every aspect of playback of your videos and what happens when they have finished played, we suggest you use Vimeo. Otherwise, we would recommend that you use YouTube because of the extras exposure your content may get and naturally Google will favour content on its own platform anyway.
Just do it!
One of the things you will notice on most video channels is that the quality of the videos improve over time, you would expect that, however it does underline the point that, sometimes, you just need to get on and start making them and uploading them. Making and editing your own videos can be very time-consuming but there are an almost unlimited amount of guides on how to do this available on the web, so just give it a go!
All Run Your Own Websites that are Option 3 or greater come with video embedding on each page or post as standard. If you would like find out more, why not call us on 01243 952087 today?
Run Your Own Website
Beautiful, accessible, web design, Chichester, West Sussex