The Top Benefits of Using Cloud Computing Platforms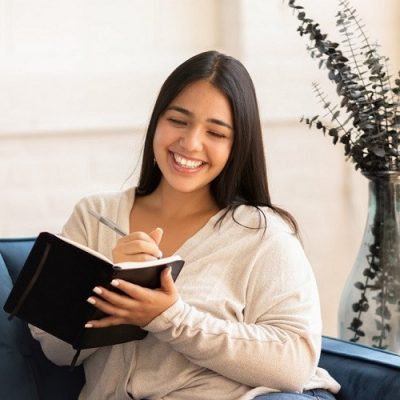 Who Benefits the Most from Cloud Computing?
Cloud computing is a buzzword entrepreneurs everyone uses frequently. Getting data in the cloud offers tons of benefits, particularly for remote work crews. Even though they know other brands are utilizing third-party cloud computing platforms, some small businesses don't quite feel ready to adopt a cloud-based approach.
Cloud-based services are on the rise. As more gadgets connect to the internet of things (IoT) and more companies store their data in the cloud, expect massive growth of about 21.3% in 2023.
Nearly any type of business benefits from cloud computing as it gives the company more flexibility and allows workers to access company data from their homes or any location. If a company leader wants to go on vacation during an important phase of a project, they can still jump online for a few minutes and check in on progress.
If employees want to work from home some days, they can jump onto the network and get the information they need, while uploading work they've done remotely. Clients can also see work in real time and benefit by guiding the process to suit their needs.
How can a brand best use cloud computing?
1. Speed Up Time to Market
Developers can explore different scenarios, team members review them and move on to the next idea in a matter of seconds. Cloud-based software services allow companies to test new ideas and applications to see what works best for the brand.
2. Share Ideas
A digital whiteboard allows everyone on the team to share ideas, make changes and brainstorm to come up with the best case scenario for any project. The biggest advantage of a digital whiteboard is the ability to save collaboration sessions in the cloud and access them immediately to implement the best ideas.
Digital whiteboards work well for participants who access the meeting in different ways, such as via a phone, desktop computer or in-person.
3. Improve Customer Experience (CX)
An excellent CX helps companies retain the customers they have. When everyone on the team can access data quickly and efficiently, customers notice the seamlessness of contacting anyone in the company.
Employees can pull up the information and see what prior discussions and problem-solving sessions the client had. The customer won't have to repeat themselves when there's a problem. Every prior conversation and attempted solution is at customer service's fingertips.
4. Secure Data
Cybercriminals cost businesses around $5.2 trillion every few years. Adding layers of security is a smart move if you want to avoid a data breach or worse. Cloud computing service providers tend to have the latest security software.
Because they service 1,000s of customers, they can afford to hire around-the-cloud IT professionals to monitor servers and stop any attempted distributed denial of service attacks. They also have the staff to keep antivirus and other website software up to date.
5. Save Money
Because companies only pay for the services they need and can scale up at any time, cloud computing is often cheaper for companies. Businesses gain the benefits of cloud services and also save money. There's no need to hire security or IT for the network.
Organizations also don't have to battle data loss or breaches or spend precious time and resources on cleanup. Cloud computing solves a lot of costly issues so brands can focus on growth.
Is Cloud Computing Right for You?
Each company must decide if the move to cloud computing is best for their bottom line. The benefits far outway the drawbacks for nearly every industry. The ability to take a brand remote alone brings a business into the twenty first century. Try a cloud computing platform to see how it works for the team. Keep it or lose it, depending on how it functions for every department.
Eleanor is the editor-in-chief at Designerly Magazine. She was the director at a marketing firm prior to becoming a freelance web designer. Eleanor lives in Philly with her husband and dog, Bear.
Run Your Own Website is part of Access by Design
Accessible, Affordable Small Business Websites
Award-winning Web Design, Chichester