Our first Run Your Own Website client has a fantastic upgrade!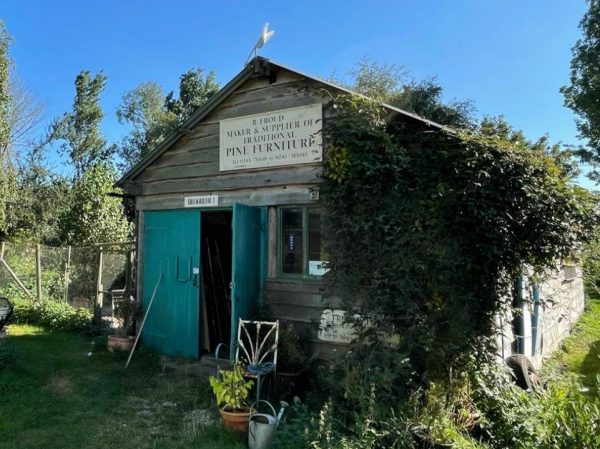 An online shop with a difference!
Bob Froud has been making beautiful, bespoke pine furniture for a long time, 40 years in fact. When we met him, 6 years ago, he had a website that was a source of constant frustration to him. This was because he could not update the content himself and had to ask the web designer to do it for him every time.
Fantastic results with Version 1!
We had been developing Run Your Own Website for a few months. It was a lower-cost version of our bespoke websites that retain both the same outstanding, award-winning build quality but for a much lower price. Our fantastic copywriter, Sam, is a genius at writing Google-Friendly copy and rewrote Bob's content. Within a few days of launching, his website was top of Google for the following keyphrases:
"pine furniture Chichester"
"pine furniture Hampshire"
"pine furniture West Sussex"
Bob always took photos of his work and he was thrilled that he was able to upload them himself and that is exactly what he did for the next 6 years.
How to incorporate bespoke design into an e-commerce store
Although every one of Bob's pieces is a bespoke creation, they do fall within a set of standard products (bookcase, dresser, coffee table etc..) and he was very interested in the idea of an upgrade to Version 2 with an online ordering facility.
We have several live e-commerce Run Your Own Websites live now but, of course, they all link to payment gateways in the conventional way. Bob really liked the idea of customers being able to use the shop to place enquiries which he could then follow up to make sure he could get the exact requirements. It was certainly very helpful for him to have his customers' details stored in the website but he wanted to make it clear that the website was for enquiries, not orders.
We achieved this by changing all the buttons on the products from the conventional "Buy Now" to "Place Product Enquiry", so that it was clear to Bob's customers that any specific request could be accommodated. This way, Bob could have all the benefits of an e-commerce site (displaying each product to a greater extent and allowing customers to see the variations) whilst still providing his bespoke service.
The difference is clear!
The most noticeable change is the immediate visual impact this website has, compared to his Version 1 Run Your Own Website. The slideshow banner is much larger and the photos of his workshop look much more professional whilst still reflecting Bob's individual craftsmanship.
All his photos have their backgrounds removed, so they look clean and professional. His products are grouped as they were on his Version 1 website, according to the room they may be used in (lounge, hallway, kitchen etc..) but you can freely browse all of Bob's furniture by their type as well.
Most of the products have variations, such as their size or their finish, so that his customers are able to put together an order but it is clear to all of them that Bob is still able to fulfil their exact requirements.
We are absolutely delighted that Bob's new website is now live and we hope it will bring him even more business! Please check it out for yourself by following this link: https://www.rfroudpinefurniture.co.uk/
Could this work for you?
If you like the idea of selling online but wonder whether it would be possible for you, perhaps because of the bespoke nature of your products, why not give us a call on 01243 952087 to see if this could work for you?
Run Your Own Website. Beautiful, Affordable, Accessible Web Design, Chichester, West Sussex.