How to Set Up an Online Fundraiser with Limited Resources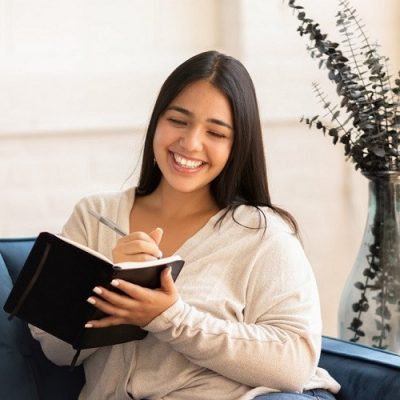 Your organization needs money to thrive, but you don't have a lot of money to throw at fancy fundraising campaigns, $100 a plate dinners at a fancy venue or advertising. How can you set up an online fundraiser when you have limited resources?
Nearly every nonprofit that did something amazing for the world had to start on a shoestring. You've likely heard of crowdfunding options and you know people will stand behind your cause if you can just present the idea to them. How do you get from the unknown to letting people hear about your passion?
What Is the Best Way to Fundraise Online?
Even though the economy continues to stutter a bit, people are still giving as we move into 2023. The Blackbaud Institute Index for charitable giving trends found organizations across all sizes saw an increase in fundraising in 2022.
Finding funds isn't the problem as people are quite generous. Getting your message out and collecting donations are the most challenging aspects of tapping into online giving. Here are some things to keep in mind as you start your low-budget fundraising efforts.
1. Know Your Goal
Have you ever given to a GoFundMe with some measure of excitement because the person is within a few dollars of their initial goal? You cheer along with them and get a sense that your dollars make an impact. However, people are also known to suddenly shift their goal upward when they get close to hitting the initial one.
Suddenly, people wonder if the person or organization is just being greedy while people are giving. The truth may be that the individual realized how much is kept out in fees or forgot some of their crucial needs. However, the appearance of raising the limit damages the pitch a bit.
Spend time figuring out exactly how much you need to raise to hit your goal. Be specific about what the end result might be and how much it will take.
2. Pitch a Live Appeal
Live videos on social media have a way of attracting a ton of attention. It costs you nothing to go live on YouTube, Facebook or Instagram but can attract new followers, especially during peak hours. You might consider a paddle raffle, asking people to raise their paddles and agree to give and then be entered for some prize you've had donated by a local company.
3. Crank Up the Viral Aspect
Word-of-mouth marketing is one of the least expensive and most powerful ways to reach new donors. Reach out to your loyal supporters and ask them to share why they love your organization with others. If each donor told five other people and even one of them considered your cause, you'd raise more money with very little effort or cost.
You might host a small gathering to thank those who talk up your cause to others. Create posts they can share on their social media timelines. Give them an email they can send to family and friends. Make sharing as simple as possible as your time and budget allow.
4. Find a Unique Approach
People get asked for money constantly, especially during the holidays. Bell ringers stand in front of stores, organizations call on the phone and people go door to door asking for donations. If you want to grab the imagination of new donors, you have to stand out from the crowd.
Even though you didn't start your nonprofit as a business, you have to realize that you must run it like one in some ways. Think about your competition for donor dollars and how you can offer something unique.
5. Protect Your Reputation
When you have multiple people working on your website, social media and spreading the word about your not-for-profit organization, it's easy to send out mixed messages. It's vital you keep an eye out for potential fraud and protect your reputation as a charity.
People aren't likely to share their hard-earned dollars with you if they don't feel they can trust you to be transparent and use the money how you say you will. Shut down any hint of impropriety by coming back with facts and proof.
6. Use Third-Party Platforms
You may not have the funds to set up an entire website or create new videos each week for social media. However, you can tap into the power of third-party crowdfunding sites, such as GoFundMe, Crowdfunder and Mightycause.
Which platform works best for you will depend on your target audience. Start by checking out some of the other fundraisers listed on each site and see how well it matches your own.
7. Share Stories
People want to know the money they give goes for a good cause. Share stories of past charity recipients or projects your organization completed. Storytelling is a powerful driver that can take your posts viral.
Spend time gathering photographs and details about who you helped and how.
Think Outside the Box
The best fundraisers are usually the ones you didn't think of right off the bat. Talk to your regular donors and your staff about their thoughts on raising funds. Be open to doing something similar to what other organizations with similar causes follow. At the same time, you don't want to copy anyone else, so give it your own twist.
With a little ingenuity and effort, you'll create buzz about your fundraising campaigns. As your organization grows, you'll have more resources to repeat successful online fundraisers.
Eleanor Hecks is the EIC of Designerly. She's also a web design consultant with a focus on user experience and style guides. She lives in Philadelphia with her husband and golden doodles, Bear and Lucy. Connect with her about marketing, design and/or tea on LinkedIn.
Run Your Own Website is part of Access by Design
Accessible, Affordable Small Business Websites
Award-winning Web Design, Chichester